David Edwards is inviting you to a scheduled Zoom meeting.
Topic: Lounge Pants Meeting – Affiliate Marketing Special
Time: Apr 18, 2020 08:00 PM London
Yes, that's right, it's Lounge Pants time once again as we delve into the depths of affiliate marketing … EVERYTHING you need to know, no holds barred, down and dirty with Goldie …
We will be using various tools throughout the presentation, some are free and some are paid, but they ALL serve a purpose to get those sales rolling in … 😎
We will also discuss how these methods can also be used for lead gen, direct calls, and many other types of Online Marketing …
We'll teach you how BRAND is king and how you can totally dominate your chosen MARKETING platform.
Join Zoom Meeting
https://zoom.us/j/91384457223
Meeting ID: 913 8445 7223
One tap mobile
+442080806591,,91384457223# United Kingdom
+442080806592,,91384457223# United Kingdom
Dial by your location
+44 208 080 6591 United Kingdom
+44 208 080 6592 United Kingdom
+44 330 088 5830 United Kingdom
+44 131 460 1196 United Kingdom
+44 203 481 5237 United Kingdom
+44 203 481 5240 United Kingdom
Meeting ID: 913 8445 7223
Find your local number: https://zoom.us/u/adi553eZl7
What is Brand Marketing?
Compared to branding, marketing is easier to control and to comprehend. You write the headlines, you choose the art, you post the tweets. You measure conversions or awareness and determine whether your marketing is a success or a failure.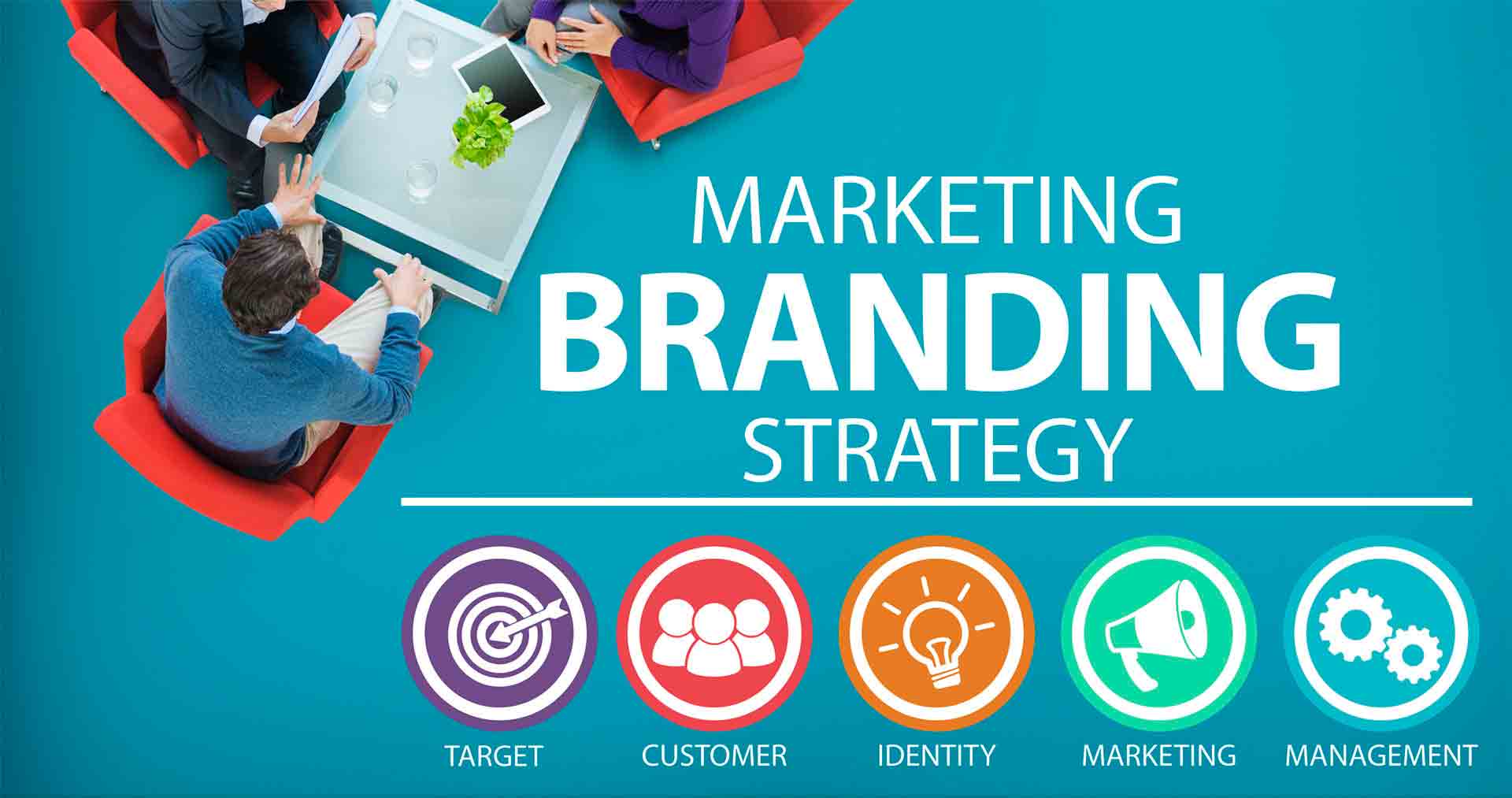 Evaluate customers' responses to active marketing campaigns, and to the company brand. Education and experience. Market research analysts need at least a bachelor's degree in market research, or in a related field such as statistics or computer science.
A brand strategy can be hard to define but encompasses:. What your brand stands for. What promises your brand makes to customers. What personality your brand conveys through its marketing.
What is a brand?
Branding is one of the most critical aspects of business strategy and provides a sustainable competitive advantage. Branding allows a business to differentiate its products and services from those of its competitors'.
Definition: the marketing practice of creating a name, symbol or design that identifies and differentiates a product from other products. An effective brand strategy gives you a major edge in.
The brand marketing manager ensures the efficient execution of business plans in order to meet future brand expectations and targets. The brand manager also takes part in the development of short-term tactical sales and brand management marketing plans.
What is brand marketing?
Brand management is a function of marketing that uses techniques to increase the perceived value of a product line or brand over time. Effective brand management enables the price of products to go up and builds loyal customers through positive brand associations and images or a strong awareness of the brand.
But have you ever wondered what about brand marketing is so powerful that the logo is universal?. It is because everyone knows the power of a brand.
One brand marketing's objective is to make its clients successful through the development of the unique and targeted marketing for their small to mid-sized business.
How to build a brand marketing strategy that aligns with your business
By guest post.    employing an effective email marketing strategy is an essential tool for building up brand awareness. Many online businesses tend to view email marketing solely in terms of sales.
Brand marketing can immensely contribute to your brand building process if you develop and implement a comprehensive, data-backed strategy. If you wish to discuss how we can develop your brand or provide graphic design for your product or business, email us at: [email protected]
The article defines brand marketing and provides tips to build a strong strategy. The article explains what brand marketing is and offers a guide to building a strategy that aligns with your business.
The evolution of brand marketing
Branding was more widely used in the 19th century, following the industrial revolution, and the development of new professions like marketing, manufacturing and business management formalised the study of brands and branding as a key business activity.
For what kinds of customers is brand marketing effective?
– marketing a brand is the most effective way of guaranteeing repeat business. This is why a brand needs to be marketed even to existing customers.
How is a brand marketing campaign developed?
View all series. Brandwagon. From tactics to taglines, wistia's ceo, chris savage, chats marketing with the brains behind successful brands. Get a peek under the hood of their best campaigns, and watch as we try to restore an old station wagon along the way.
For example, does your company want to be known as the leading innovator in your industry, like apple? or perhaps the provider of joy and happiness, like coca-cola? how about the power source for the athletes, like nike? or even the provider of all things value like walmart?  monster energy, for example, initiated a brand marketing campaign that involves having their drinks branded with popular formula one drivers like lewis hamilton and valentino rossi.
The content marketing project, branded content campaign, agency, and content marketer of the year will be announced at a live awards ceremony at content marketing world in cleveland, oct.
Objectives of Brand Marketing
It's important to spend time researching, defining, and building your brand. In developing a strategic marketing plan, your brand serves as a guide to understanding the purpose of your key business objectives and enables you to align the plan with those objectives.
Today, it's not about inbound vs. Outbound, or product vs. Brand. It's about applying the right marketing strategies to accomplish the right objectives. And, if you reach the right objectives in the right order, your brand crushes all your competitors.
Top 10 Brands of 2011
Sproutloud. 20/20. Sproutloud 20/20 is a turnkey service designed to help brands define what success looks like across their partner networks. By conducting systematic marketing research interviews, surveys and data analysis, sproutloud identifies key top-performing marketing behaviors within a brand's partner network.
These types of awareness operate in entirely different ways with important implications for marketing strategy and advertising. Most companies aim for "top-of-mind" which occurs when a brand pops into a consumer's mind when asked to name brands in a product category.
Value for money came out top (57%). Buyers also want to work with brands that have built up a reputation as industry experts and storytelling thought leaders.
21 thoughts on "What is Brand Marketing?"
Here are her thoughts on brand marketing:. Meg suggests you start by asking yourself who you really are. You'll not only want to identify your core values as a company but also your personality as a company.
What do you think? how do you cultivate and leverage your brand in a way that works for you? is brand marketing an intentional part of your overall strategy? share your thoughts and questions in the comments below!.
Brand marketing the opposite of direct response marketing.
Branding is the glue that holds it all together—for years i have heard my clients say they only want direct response and don't want to spend money on branding.
Marketing will be directly and specifically geared towards sectors of your target audience, all while supporting the core values of your brand. Marketing is vast and wide.
Moreover, your brand applies to more than your marketing. Inform your sales and customer service folks of your brand guidelines and tell them to use it, especially when they engage directly with customers.
Brand Marketing: Definition & Strategy
The brand marketing summit is the anti-cannes, we're where cmo's, vp's and heads of marketing come together to discuss strategy, action plans and who they'll be partnering with in the next 5-10 years.
According to globalwebindex , 54% of social browsers used social media in 2018 to research products. So, if your brand marketing strategy doesn't involve social media then you are definitely missing the mark.
From content and creative to social and brand strategy, this is the best place to meet with senior marketing leaders from the world's biggest brands.
Creating Brand Marketing Strategies
4 min read. Opinions expressed by entrepreneur contributors are their own. The following is the fourth in the series "marketing like the big brands," running every other week in which marketing expert jim joseph shows entrepreneurs on a small-business budget how to apply marketing strategies used by big brands.
That's where your demand and expand teams can go to grab resources when building a landing page or creating an email. And with act-on anywhere (a chrome browser app), your marketing and sales teams can access brand elements even as they work in other applications.
"as modern marketers, we have to embrace technology in order to stay relevant. But how? in a new brand of marketing, brinker dives into the shifting digital landscape and illustrates how businesses can transform their marketing to be more inbound, and ultimately more effective, with tech-driven strategies.
How marketing automation helps brand marketers
Your brand should be consistent across every customer touch point. Marketing automation helps your corporate marketing team control the visuals, including brand look and feel, logo usage, and header/footers.
Both brand and performance marketing are needed for effective marketing, though. "the most enlightened cmos know it is a balance," he says. "brand marketing helps drive awareness, consideration and preference/loyalty, all of which serve as 'air cover' for performance marketers (and sales).
Why Branding Is Important in Marketing
This is a simple, step-by-step approach. It's not for dummies, but even non-branding professionals. Full review. "this book "helps the novice as well as veteran understand and appreciate what "marketing" truly is and why it's important.
While definitions of branding and marketing may differ, it is important that people use agreed upon definitions of terms, to ensure that you meet both short and long-term objectives for your business.
Before you even think about putting a marketing strategy in place, you need to focus on your branding. Who are you as a brand? what do you want to bring to the marketplace? what are your core values? and, most importantly, how are you going to communicate that to your target customers?.
What Should a Brand Do?
5 min read. Opinions expressed by entrepreneur contributors are their own. When creating your brand, it's imperative that you think about everything from your logo to color scheme to to the tag line.
Building a brand can be a challenge, but is essential to creating awareness for a company and its products. A brand refers to the identity of a company.
A particular kind or variety: he had his own brand of humour. 4. An identifying mark made, usually by burning, on the skin of animals or (formerly) slaves or criminals, esp as a proof of ownership.
How to Brand Your Business From the Inside Out
This collection features brands and content creators that used video and other digital tactics to drive innovation, connect with their consumers, and drive brand and business metrics.
Done right, these campaigns elicit an emotional response from your customers that will build loyalty and result in repeat business. If you feel that your business could benefit from brand marketing, contact jessica chabot , vice president, client services of millennium agency at www.
Positive brand equity has value:. Companies can charge more for a product with a great deal of brand equity. That equity can be transferred to line extensions – products related to the brand that include the brand name – so a business can make more money from the brand.